AiDi (Aiuto Disabili - Disabled Persons Assistance )
The Aidi project is based on research and development of a system to improve the work experience of users with disabilities, through the design and implementation of a workstation appropriately equipped with Iot (Internet of Things) sensor solutions and technologies.
Every working environment must take into account the needs of disabled workers and ensure an accessible workplace (PDL), Aidi is an office workstation designed to meet the needs of a disabled worker in terms of safety, Social integration and autonomy using an Iot technology based on an infrastructure of sensors, which detects biometric data generating appropriate alarm signals in case of a request for help from the user.
To date, the social perception of disability has evolved also thanks to targeted legislative interventions. La completa integrazione di quelle persone con disabilità motoria o sensoriale, è quindi un obiettivo imprescindibile di una
società civile, in questo senso, anche il contesto lavorativo non può esimersi dal tenere in considerazione quelle che sono le esigenze dei lavoratori con disabilità, fornendo loro la completa accessibilità ai propri servizi.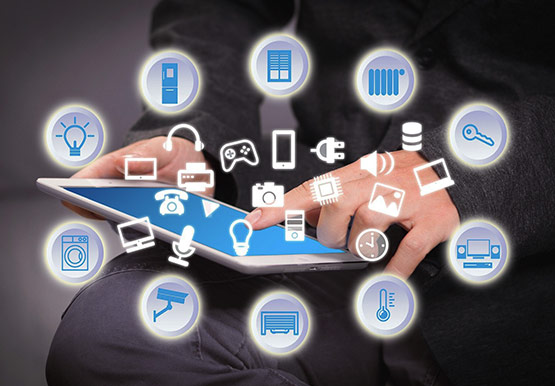 Il progetto AiDi si propone di realizzare una PDL domotica intelligente che permetta di migliorare la qualità della vita del lavoratore disabile in termini di sicurezza, integrazione sociale ed autonomia nel pieno rispetto della privacy, sfruttando le potenzialità di sensoristica non invasiva, comunicazione wi-fi e, più in generale, IoT.
Lo scopo è rendere la postazione PDL fruibile e al contempo sicura grazie all'infrastruttura sensoristica che rileva dati biometrici generando opportuni segnali di allarme in caso di richiesta di aiuto dell'utente. L'utilizzo di diverse tipologie di sensori, permette di rilevare le attività dell'utente in modo non invasivo e nel pieno rispetto della privacy.