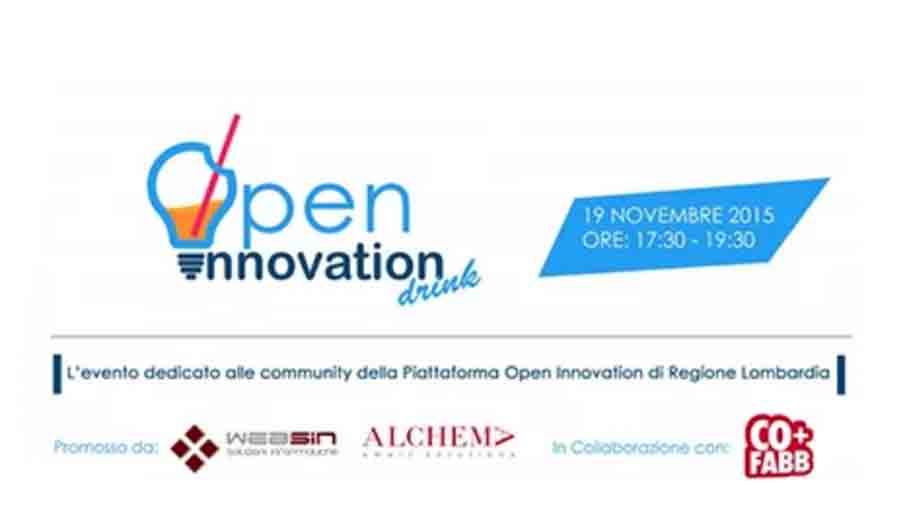 Websin e Alchema, con la collaborazione di Co+Fabb promuovono l'evento "Open Innovation Drink", un'occasione per approfondire il tema Open Innovation, confrontarsi con gli "Innovatori" e presentare le proprie idee e community… gustando un buon aperitivo!
Siete quindi invitati dalle community "Tecnologie Iot per lo Smart Living" e "Co+Fabb" della Piattaforma Open Innovation di Regione Lombardia, il 19 Novembre 2015 alle ore 17.30, nella sede di Co+Fabb, in Via Carducci n. 39 a Sesto San Giovanni (MI).
All'evento parteciperano le community di:
AdHunter
Alarm Alliance: The Medical Alarms Management Community
City of Future
Co+Fabb
Cultural Changers
Driving Style Tools
Internet of Things per la promozione di arte, cultura, performance
La Realtà Virtuale Immersiva per le Industrie Creative
Patrimonio Cultura
Proximity marketing, Smart Cities e negozi di vicinato
Screen Zero
Team4Cosmetics
Tecnologie IoT per lo Smart Living
WhatsEat
Iscrivetevi su EventBrite attraverso questo link, per confermare la vostra presenza.